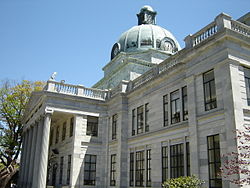 Montgomery
Montgomery County was part of Philadelphia county, but split off and created its own identity in 1784. Known for rich farm fields, manufacturing, and its technology sector, Montgomery is also significant for being the second most populous county of Pennsylvania.
Expungement can be significant for citizens of Montgomery. Forgiveness of a person's past is a tradition known throughout many religions and cultures. Expunging a record is a type of forgiveness by society, and we should do our part in helping hundreds of Montgomery residents get jobs, open accounts, and serve government roles.
So help us today – let society forgive those in need by passing Bill 391.
Call out to Montgomery State Senators for Bill 391

Senator LEANNA M. WASHINGTON
Senate Box 203004 Harrisburg, PA 17120-3004
Room: 457 Capitol Building
Phone: (717) 787-1427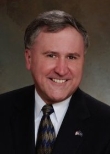 Senator JOHN C. RAFFERTY JR.
Senate Box 203044 Harrisburg, PA 17120-3044
Room: 20 East Wing
Phone: (717) 787-1398