Contact your state senator. Search by name or county.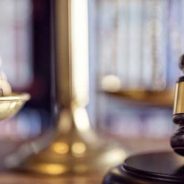 Pennsylvanians seeking relief from the substantial burdens of a criminal record may soon be eligible to petition the court for an order of "limited access". An order of limited access (i.e. record sealing) provides those with certain misdemeanor convictions the ability to obtain employment and housing without facing the discrimination that can accompany a criminal record.
How Will My Options Change Under the New Law?
The new record sealing statute will extend the opportunity to move past the stigma of having a criminal record to those who have been law-abiding citizens for at least 10 years. The eligible offenses will be nonviolent misdemeanors–second and third degree misdemeanors (notated as M2 and M3) and ungraded offenses. These options were formerly available only to a very small population of ex-offenders (individuals convicted of summary offenses, those 70 years or older and those who have been deceased for 3 years).
When Does the Law Go Into Effect?
The new law will take effect November 14, 2016, making it possible to effectively seal your record from being viewed by an employer or landlord in the event they obtain a background check. Petitions for orders of limited access, or record sealing, under Pennsylvania law 18 Pa. C.S. § 9122.1 may then be submitted to the courts for their consideration.
Am I Eligible For Record Sealing?
Eligibility requirements are as follows:
No convictions for 10 years (beginning from your conviction date or date of completion of supervision, including probation—whichever is later)
Only M2 or M3 (second or third degree) misdemeanors or ungraded offenses that carry no more than 2 years as a maximum sentence
No more than 3 eligible misdemeanor convictions
No felony or first degree misdemeanor convictions
No convictions of any of the following offenses: sexual intercourse with an animal (3129), impersonating a public servant (4912), intimidation of or retaliation against a witness (4952, 4953), obstruction of a child abuse case (4958), any sex offense conviction that requires registration under Meghan's Law (42 Pa.C.S. Ch. 97), or simple assault (M2 assault or second degree misdemeanor assault)
What is the Process?
In November 2016, the courts will likely receive a large increase in the number of individuals filing these petitions. Therefore, delays in processing by the court and District Attorney's office are to be expected. If eligible, we recommend having your petition prepared and ready to file as soon as possible.
The petition must be filed in the Court of Common Pleas of the county in which the conviction occurred. Case documents are often required to ensure the accuracy of the information contained in the petition. A copy of your Pennsylvania Police criminal history report must also be included when filing. There is a filing fee of at least $132, but it may be more depending on the county or court. Sometimes there are fee waivers for those with limited resources.
The District Attorney's office is then given 30 days to object to or approve the petition. If approved, the order will be granted and your record sealed. If the District Attorney's Office objects, the court will set a hearing date before a judge at which the case will be argued. The District Attorney will present their objections and you or your attorney will have the chance to respond. It is often possible for your attorney to attend the hearing in your place, which can be helpful if you do not live near where you were convicted.
If your case is granted, law enforcement agencies will only be able to share information from your record amongst themselves, with courts (in the event of another arrest, it can be used for sentencing and bail determination) and with some governmental agencies (for licensing purposes, described in section 9121(b.1) and 9124(a). They will be prohibited from sharing any of the information with the public, including through a background or credit check.
It is important to note that approval of these petitions is not guaranteed. The court is not legally required to approve and may consider them on a case-by-case basis. Seeking help from legal professionals will likely increase your chances of obtaining a sealed record.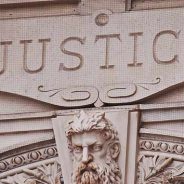 A bill that expands the law to provide for expungement of certain misdemeanor convictions in Pennsylvania was recently re-introduced in the State Senate.
On January 15, 2015, State Senator Stewart Greenleaf introduced Senate Bill 166, which would greatly expand the expungement law in Pennsylvania and provide former offenders a deserved second chance.
Pennsylvania Senate Bill 166 on Misdemeanor Expungement
The recently introduced SB 166 provides for the same changes to Pennsylvania's expungement law as Senate Bill 391. In October of 2013, the PA State Senate unanimously passed Senate Bill 391. Following passage in the senate, SB 391 was sent to the PA House for consideration but was never brought up for a vote. Under the proposed changes, the new law would allow certain offenders with misdemeanor convictions to expunge their conviction after a waiting period has been satisfied.
"A low-level misdemeanor in a person's past can often serve as a continual barrier when seeking work, long after they have completed their sentence," State Senator Greenleaf stated in his memorandum announcing the introduction of this bill. Greenleaf also said "this legislation would benefit not just former offenders, but Pennsylvania as a whole, by countering high rates of recidivism, relieving an overburdened pardon system, and providing an opportunity for ex-offenders to join our workforce."
Comparing SB 166 to the Current Law
Pennsylvania's current law does not allow individuals with misdemeanor or felony convictions to expunge their record, no matter what amount of time has passed, until he or she is over seventy years of age and has not been convicted of any offense for five years or until the person has been dead for three years. SB 166 would allow individuals who have nonviolent second or third degree misdemeanors to petition to have their criminal records expunged if they have not reoffended in seven years for second degree misdemeanors or ten years for third degree misdemeanors.
If Senate Bill 166 is passed and enacted, Pennsylvania would join a growing number of states that have added or improved their expungement laws in recent years to reduce the number of years that a criminal record can prejudice an individual. This national trend evidences the importance of allowing former offenders, especially those with low-level offenses, the chance to move forward without the stigma that comes with a conviction.
On February 3, after receiving a unanimous vote in the Judiciary Committee on January 22, Senate Bill 166 was referred to the senate Appropriations committee for consideration. We will continue to post updates as this extremely beneficial bill is considered by Pennsylvania's legislature.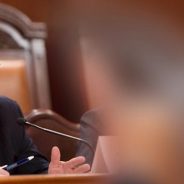 Senate Bill 391
At a time when the federal government is spending billions of dollars bailing out banks, manufacturers and foreign governments, Pennsylvania should take the opportunity to give thousands of Pennsylvanians a second chance by modernizing the way it treats criminal records. State Sen. Tim Solobay, D-Canonsburg, has introduced Senate Bill 391 to do just that.
The process by which people can apply to a court to have a criminal record removed from public view, called expungement, is currently not available to people convicted of even the lowest level of misdemeanors. This leaves tens of thousands of people branded for life as criminals in Pennsylvania.
If SB391 is Enacted
If SB 391 is enacted, Pennsylvania will join a growing list of states that have modernized their laws to reduce the period during which the consequences of a criminal record can continue to prejudice people convicted of low-level offenses. The bill won unanimous support in committee on Sept. 27, and Sen. Solobay said he is hoping the bill will soon win approval from the full Senate.
SB 391 would allow people who were convicted of second- or third-degree misdemeanors to have those records expunged after a certain period. For third-degree misdemeanor convictions, the required waiting period without arrests or convictions would be seven years. For second-degree misdemeanors, that waiting period would be increased to 10 years.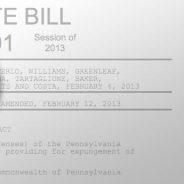 SB391 is significant to many Pennsylvanians who are eligible for expungement if Bill 391 is passed. But do you know for sure if you will be eligible if it does? Visit our frequently asked questions section and learn a few details about Bill 391.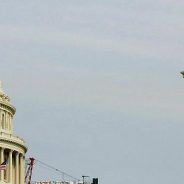 State Senator Tim Solobay recently reintroduced a bill, Senate Bill 391, to allow for more leniency in expungement law. The current law states that crimes other than summary offenses cannot be expunged until after the offender turned 70 years old or has been deceased for more than three years. With the new bill, which was officially amended on February 12, 2012 with a 14-0 vote, individuals who have misdemeanors of the 2nd and 3rd degree can apply to have the records expunged if they have kept a clean record for 7-10 years respectively.
Democratic Senator Tim Solobay is adamant about getting this bill to pass after a similar senate bill, Senate Bill 1220, failed to make it to a floor vote. Solobay has been cited stating that the major intent of this bill is to offer more opportunities for former offenders to find jobs, and consequently lower recidivism rates. If this Bill passes, those who are eligible under the new expungement law can potentially change their lives and remove the stigma that follows a criminal judgment.
This bill however, does not apply to all misdemeanor offenses. Specifically, it does not apply to offenses punishable by more than one year in prison or pertaining to certain forms of assault, sex offense, cruelty to animals, firearms offenses, and certain other crimes. The bill also notes that expungement is not automatic and will still be granted solely at the discretion of the court.