Contact your state senator. Search by name or county.
Great news! The PA Senate voted today to pass Senate Bill 391 with a 49-0 vote. SB 391 allows some offenders with misdemeanor convictions to expunge their conviction after satisfying a waiting period.
"The bill still has hurdles to clear before enactment," said attorney Mathew Higbee, "but we are very encouraged by the unanimous support the bill received in the Senate."
SB 391 was unanimously approved by the Senate Appropriations Committee on June 17, 2013 and had since been awaiting a vote by the full Senate. The bill now heads to the State House of Representatives. If this legislation is enacted, Pennsylvania will join 19 other states that have expanded their expungement laws in the past five years.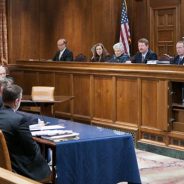 April 9, 2013 – Senate Majority Leader Dominic Pileggi has moved SB 391 forward to the Appropriations Committee. Senator Jake Corman serves as chairman of the committee. The committee must approve the bill before it goes to the senate floor for a vote.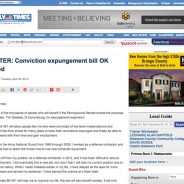 http://www.delcotimes.com/articles/2013/04/09/opinion/doc5164da52f26f2822976549.txt
If you see other letters to the editor that mention SB 391, please let us know.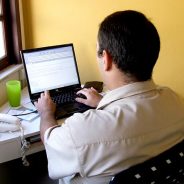 We have sent more than 7,500 emails to people in Pennsylvania who have requested to be updated about changes in PA expungement law. We are expressing our gratitude to Senator Timothy Solobay for continuing to fight for this important law and to encourage Senator Dominic Pileggi to allow a vote on the bill by the full Senate.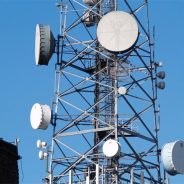 We are excited to announce that we will soon be running radio ads supporting SB 391. Stay tuned for more information.